Design: Pascal Leboucq in collaboration with Krown.bio 
Concept: Pascal Leboucq – Lucas De Man – Company New Heroes 
Tijdens de Dutch Design Week 2019 stond van 19 t/m 27 oktober the Growing Pavilion als iconisch biobased bouwwerk centraal op het Ketelhuisplein in Eindhoven. Hiermee zetten Company New Heroes en Dutch Design Foundation samen met partners als Biobased Delta, CoEBBE, Fiction Factory, Primum en Krown.bio, het biobased en circulair bouwen op de kaart.
Hoe verminderen we de uitstoot van CO2?  Wat doen we met restproducten uit de landbouw? Hoe gaan we om met bodemdaling én zeespiegelstijging? Wat is de esthetische waarde van biobased materialen? Het zijn slechts enkele van de vele vragen die het unieke project The Growing Pavilion onderzocht voorafgaand en tijdens DDW 2019. Gedreven door een sterke noodzaak en de behoefte een nieuwe manier van denken en doen aan te jagen, zijn Company New Heroes en Dutch Design Foundation met partners uit de wereld van design, architectuur, bouw, overheid en onderwijs de uitdaging aangegaan om een iconisch bouwwerk te realiseren dat volledig bestaat uit biobased materialen. Zo lokaal mogelijk gesourced, want de Nederlandse bodem en kennis zijn bijzonder rijk. Negen dagen lang was dit landmark te zien en te beleven in het kloppende hart van DDW; op het Ketelhuisplein, als onderdeel van de Embassy of Circular & Biobased Building.
Waarom biobased?
De noodzaak van een biobased economie dient zich steeds sterker aan. Het gebruik van biologische of gegroeide, in plaats van fossiele grondstoffen, is een belangrijke oplossing voor het terugdringen van plastic (afval), het tegengaan van bodemdaling, de opvang van CO2 en het gebruik van reststromen uit de landbouw. "Op dit moment draait de wereld voor 95% op energie uit fossiele brandstoffen waardoor de CO2 uitstoot in de laatste 100 jaar extreem is gestegen en de voorraad op korte termijn op zal raken. Per dag gebruikt de wereldbevolking namelijk evenveel aardolie als er door de aarde in 1000 jaar 'geproduceerd' kan worden. We zullen een alternatief moeten vinden anders valt de samenleving snel en hard terug." aldus CoEBBE (2019)
Ook de wereld van de gebouwde omgeving kan dus niet achterblijven. Overheden en consumenten stellen scherpere eisen aan bouwmaterialen en de overheid laat de vervuiler, in dit geval de producent en aannemer, steeds vaker meebetalen. Hierdoor worden veel conventionele bouwmaterialen duurder. Dit vormt zowel een noodzaak als kans voor biobased bouwmaterialen.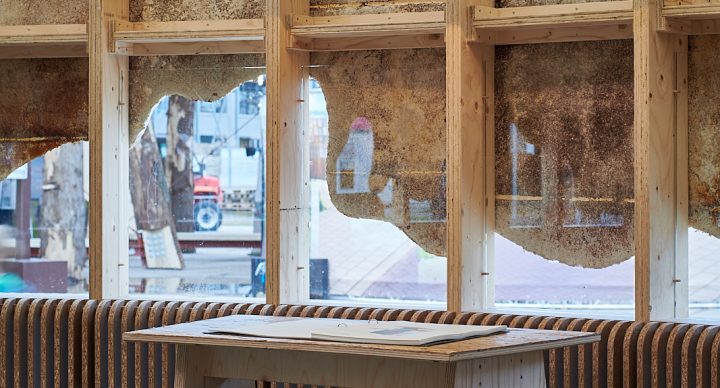 Een ode aan de schoonheid en kracht van biobased creaties
The Growing Pavilion is een ode aan de schoonheid en kracht van biobased materialen. Veel biobased materialen worden nog te vaak aangeboden als milieuvriendelijk alternatief voor conventionele materialen. Waarbij producenten vermelden dat ze even goed zijn of niet van het conventionele materiaal te onderscheiden. Wij vinden dit een zwaktebod: waarom zijn biobased materialen niet beter, slimmer, origineler, mooier, gezonder en ingenieuzer dan wat we al kennen?
Dit vraagt wel om nieuwe ontwerpen en toepassingen van de materialen, én een eigen herkenbare identiteit. Ontwerper Pascal Leboucq: "Bij elk biobased materiaal dat we in het paviljoen gebruiken, laten we de natuurlijke grondstof zoveel mogelijk zien. Op die manier krijgt het paviljoen een unieke, organische textuur, kleur en beleving. Een voorbeeld hiervan is de manier waarop we mycelium gebruiken voor de muren van het paviljoen. Wij hebben bewust het mycelium langer laten rijpen zodat er een organische textuur en kleur ontstaat. De vlekken en het reliëf van het mycelium is prachtig, het vormt een soort huid in plaats van een egale witte muur." The Growing Pavilion promoot de schoonheid van biobased materialen als een kracht. "We promoten een nieuwe esthetiek die biobased materialen een eigen, wonderschone identiteit geven.", vervolgt de ontwerper. Naast het tonen van de schoonheid in de constructie, konden bezoekers in het paviljoen andere biobased creaties bekijken. Verschillende ontwerpers lieten zien hoe mooi gegroeide meubels, lampen en andere voorwerpen zijn.
download
The Growing Pavilion Materialen Atlas
Download
Naast het brengen van urgentie en hoop stellen we ons met het paviljoen ook kwetsbaar op. We doen letterlijk en figuurlijk een boekje open over onze zoektocht in de wereld van het Biobased bouwen.
Een omslag in denken en doen
"Naast het brengen van urgentie en hoop stellen we ons met het paviljoen ook kwetsbaar op. We doen letterlijk en figuurlijk een boekje open over onze zoektocht in de wereld van het biobased bouwen", vertelt Lucas De Man. The Growing Pavilion is uniek in de wijze waarop een groot aantal biobased materialen, zoals hout, hennep, mycelium, lisdodde en katoen, samen een bijzonder bouwwerk vormen. Het laat zien dat biobased bouwen nu al mogelijk is. En het laat zien wat de nabije toekomst gaat brengen. "Ons 'gedroomde' paviljoen herbergde nog veel nieuwere biobased materialen. Alleen is er meer nodig dan goede materialen om grootschalige toepassingen mogelijk te maken. Denk aan upscaling van de productie; passende regelgeving; innovatieve ontwerpers en bewuste consumenten. Met The Growing Pavilion agenderen en faciliteren we dit gesprek omdat ook dit essentiële zaken zijn om de gewenste omslag in denken en doen te realiseren."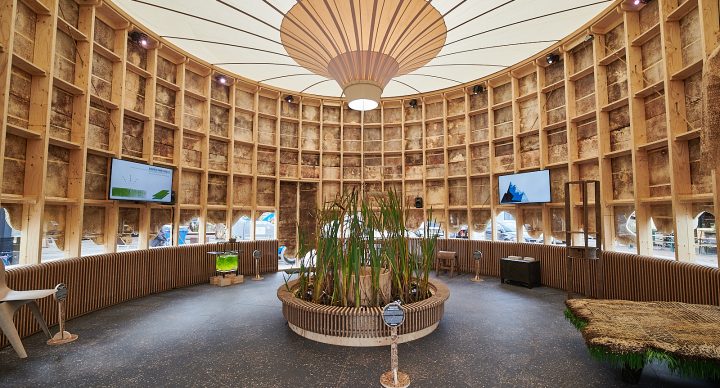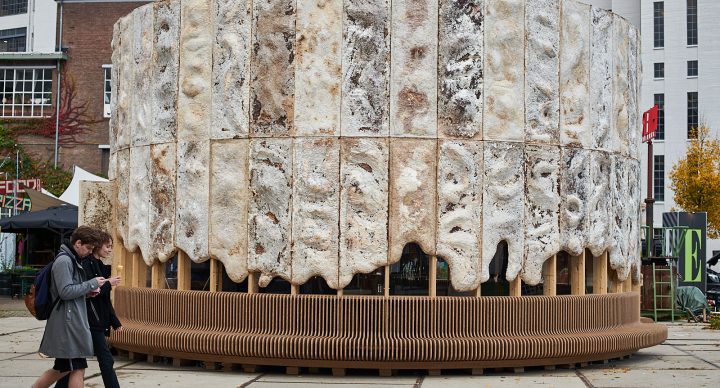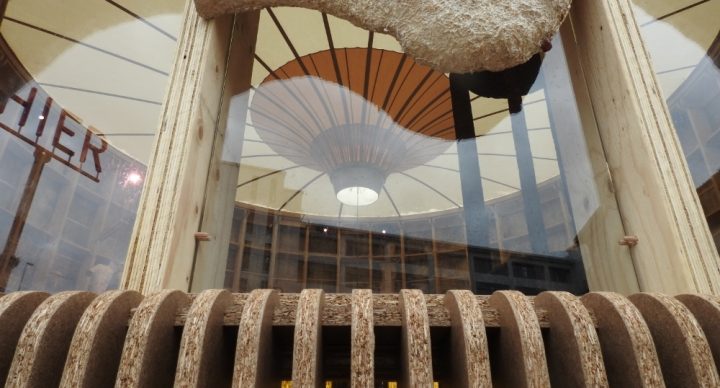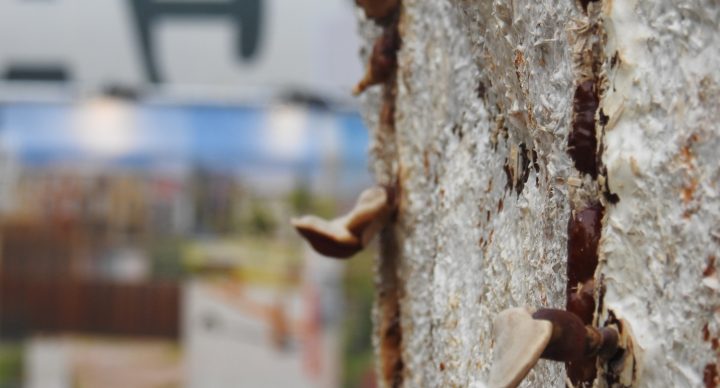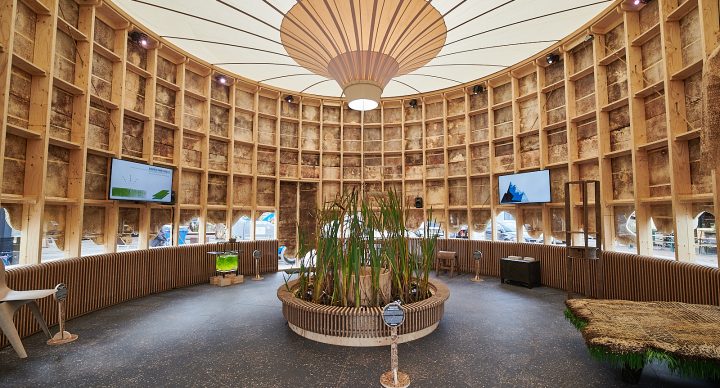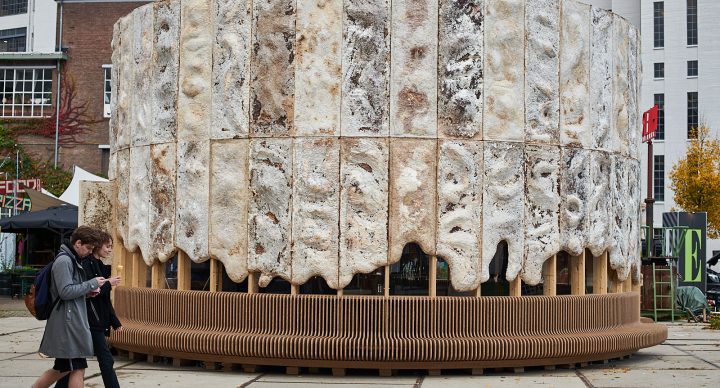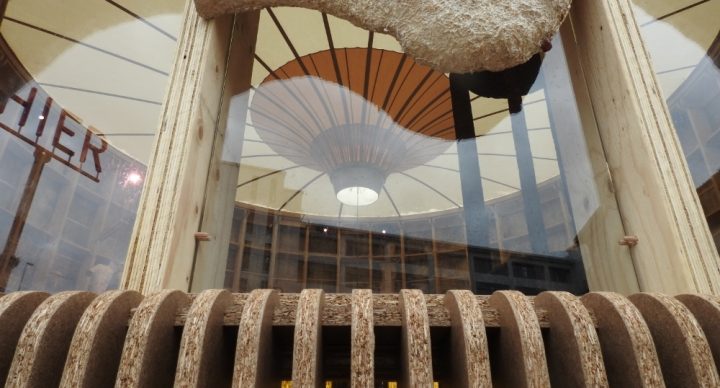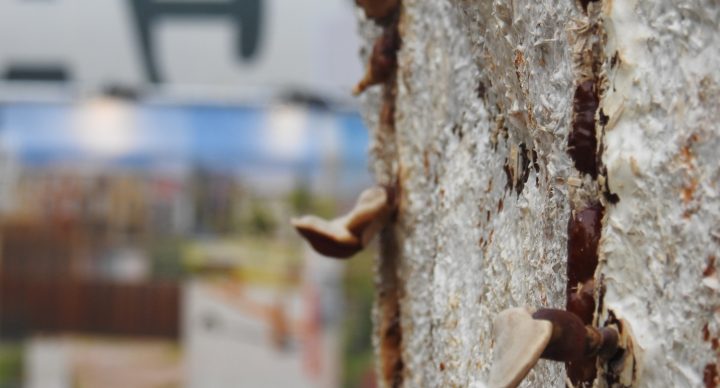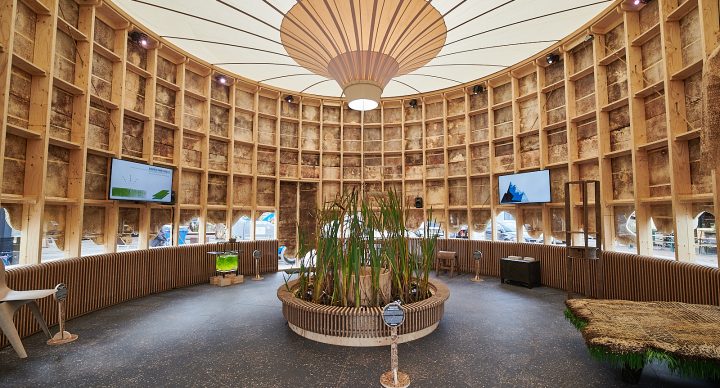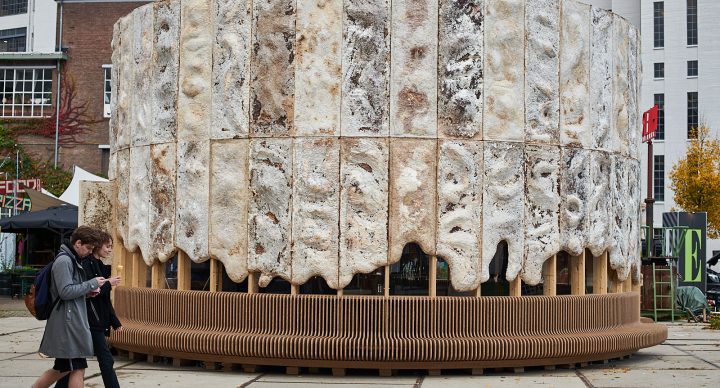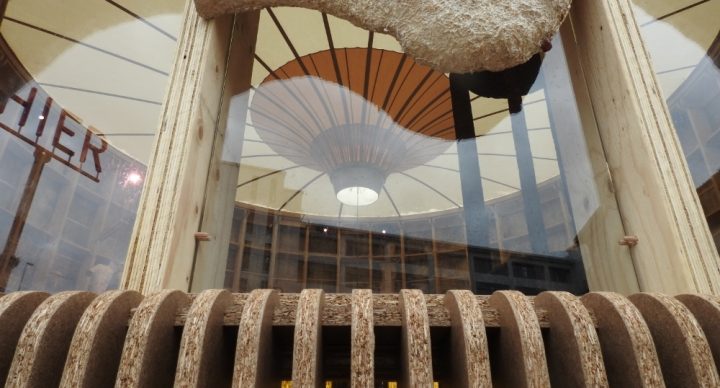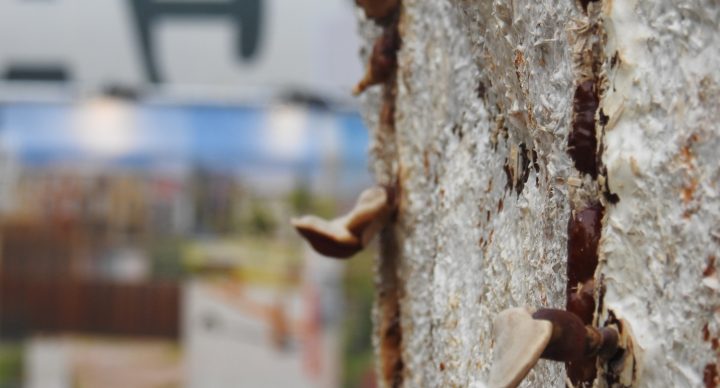 Wil je op de hoogte blijven? Volg ons dan op Facebook en Instagram.
The Growing Pavilion is een project van Company New Heroes en Dutch Design Foundation 
Het team van The Growing Pavilion: Pascal Leboucq, Diana van Bokhoven, Emiel Rietvelt, Lucas De Man, Jasper van den Berg, Amber Bloos, Dona Popovici, Naomi Jansen, Anne Caesar van Wieren, Bente Konings, Wouter Goedheer, Bas van Rijnsoever, Isil Vos, Jip Verwiel.
Exposanten (o.o.v.): Aniela Hoitink, Christien Meindertsma, Diana Scherer, Eric Klarenbeek, Martijn Straatman en Huis Veendam. 
The Growing Pavilion werd gebouwd door Fiction Factory, Tentech en Buitink Technology. In samenwerking met Primum, HuisVeendam, ECO-board, Krown.bio, Braindrop, Impershield, Houthandel Looijmans, TenCate Outdoor Fabrics, Juro Coating, Botanic Bites, Sounding Bodies, BioBased Delta, Centre of Expertise Biobased Economy (CoEBBE), Natuurvezel Applicatie Centrum (NAC), Noorderwind. 
The Growing Pavilion wordt mede mogelijk gemaakt door Stichting Doen, Brabant C, BPD cultuurfonds en Prins Bernhard Cultuur Fonds Beter Bouw Fonds.