Design: Pascal Leboucq in collaboration with Krown.bio
Concept: Pascal Leboucq – Lucas De Man – Company New Heroes
During the Dutch Design Week 2019, from the 19th up and until the 27th of October, the iconic biobased building The Growing Pavilion was the central meeting point at the Ketelhuisplein in Eindhoven. With this project Company New Heroes and the Dutch Design Foundation together with partners such as Biobased Delta, CoEBBE, Fiction Factory, Primum and Krown.bio, put circulair and biobased building on the map.
How can we reduce the output of CO2? What do we do with waste products from agriculture? How do we deal with subsidence and rising sea levels? What is the aesthetic value of biobased materials? These are just a few of the many questions that the unique project The Growing Pavilion examined, before and during DDW 2019. Driven by a strong necessity and the need to stimulate a new way of thinking, Company New Heroes, Dutch Design Foundation and partners from the world of design, architecture, construction, government and education, have taken on the challenge to realize an iconic structure. A pavilion that consists entirely of biobased materials. Sourced as locally as possible, because the Brabant soil and knowledge are extremely rich. For nine days this landmark could be seen and experienced at the heart of DDW; on the Ketelhuisplein, as part of the Embassy of Circular & Biobased Building.
Why biobased?
The need for a Biobased Economy becomes increasingly stronger. The use of biological or grown, instead of fossil materials, is an important solution for reducing plastic (waste), preventing subsidence, capturing CO2 and reusing waste from agriculture. "At this moment 95% of the worlds energy comes from fossil fuels which caused the output of CO2 to increase immensely over the last 100 years and to be exhausted soon. Per day the world population uses as much petroleum as the world can 'produce' in 1000 years. We have to find an alternative or society will see a fast and huge fall back," so explains CoEBBE (2019). The world of the built environment can also not be left behind. Governments and consumers set stricter requirements for building materials and governments increasingly make sure that the polluter pays. This makes many conventional building materials more expensive, which is both a necessity and an opportunity for biobased building materials.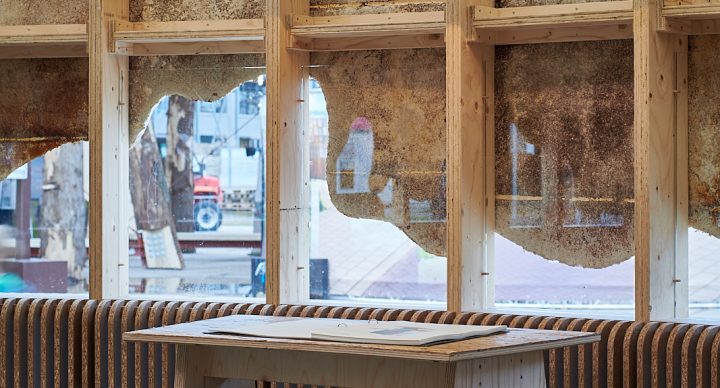 An ode to the beauty and power of biobased creations
The Growing Pavilion is an ode to the beauty and power of biobased materials. Too often biobased materials are offered as a sustainable alternative for conventional materials. Producers tell the biobased materials are just as good or not to be distinguished from the conventional materials. We think this is weak: why aren't biobased materials smarter, more original, prettier, healthier and more ingenious than the materials we already know?
This does ask for new designs and implementations, and an identity of its own. Designer Pascal Leboucq: "For every material we use in The Growing Pavilion, we show what the natural element the material is made of as much as possible. This way the pavilion gets a unique, organic texture, color and experience. The outside walls of the pavilion, for example, were not made into smooth white walls, although this could have been done easily. We have explicitly allowed the mycelium to mature longer so that an organic texture and color is created. The stains and relief of the mycelium are beautiful, it forms a kind of skin instead of an even wall." We promote this power as identity. A new aesthetic that gives biobased materials their own beautiful identity. In addition to showing the beauty and power in the construction of the pavilion itself, we filled the interior of the pavilion with grown design objects. Various designers showed the visitors of the pavilion how beautiful grown furniture, lamps, cupboards and other objects are.
download
The Growing Pavilion Material Atlas
Download
In addition to bringing urgency and hope, we also choose to put ourselves in vulnerable position with the pavilion. We literally and figuratively open a booklet about our search in the world of biobased building.
A turnaround in thinking and acting
"In addition to bringing urgency and hope, we also choose to put ourselves in vulnerable position with the pavilion. We literally and figuratively open a booklet about our search in the world of biobased building," so tells Lucas De Man. The Growing Pavilion is unique in the way in which a large number of biobased materials, such as wood, hemp, mycelium, cattail and cotton, come together to form a special building. It shows that biobased building is already possible. And it shows what the near future will bring. "Our 'dreamed' pavilion housed many more biobased materials. But, there is more than good materials to make large-scale applications possible. Think of sufficient grown materials, appropriate regulations, innovative designers and open-minded consumers. With The Growing Pavilion, we also put this conversation on the agenda and facilitate this, because it is essential to achieve the desired change in thinking and actions. Are you in?"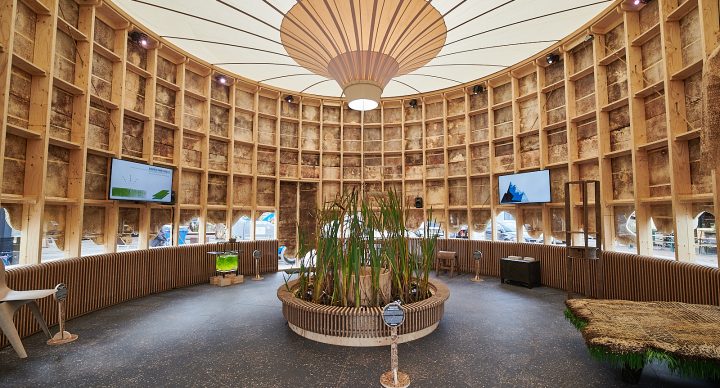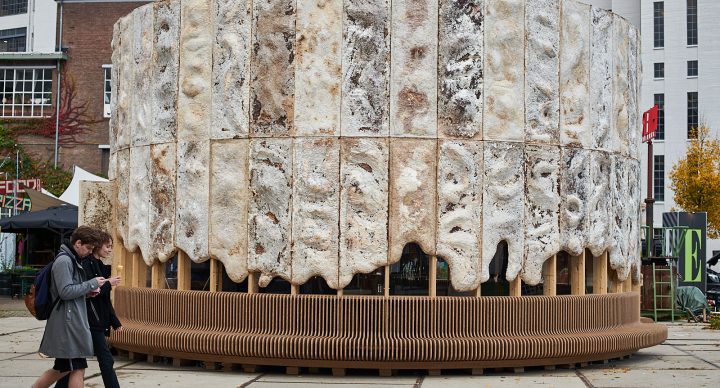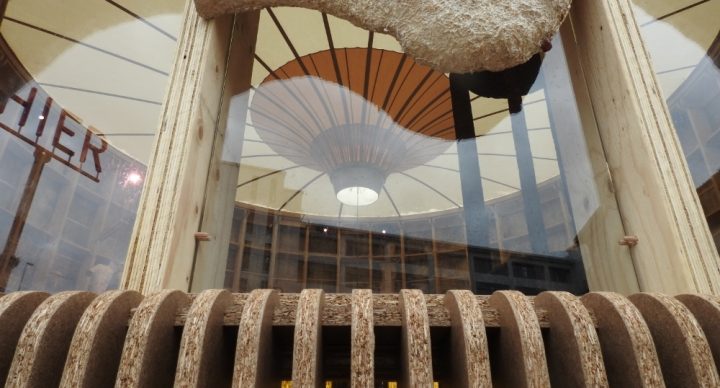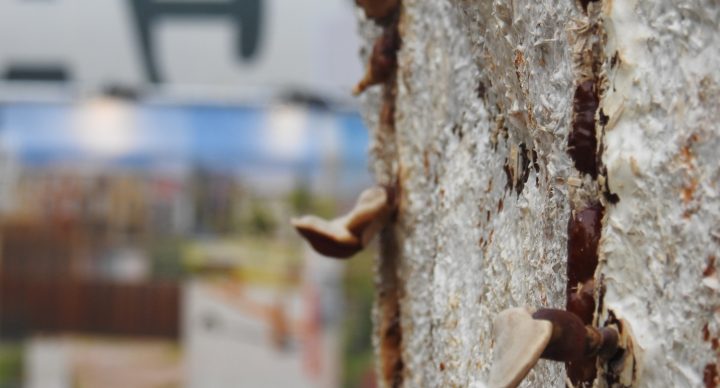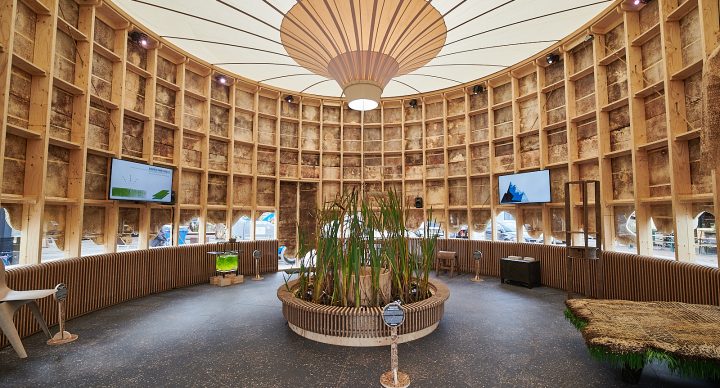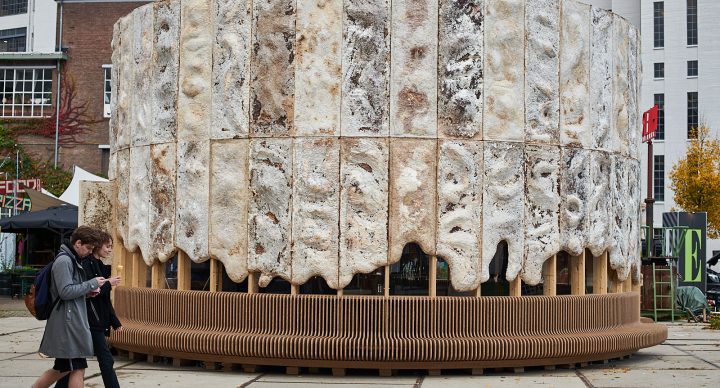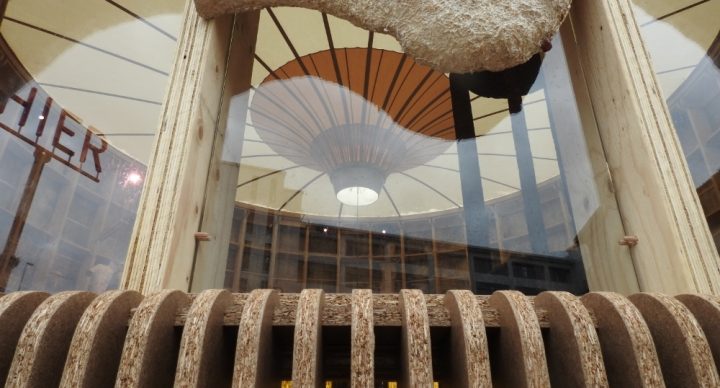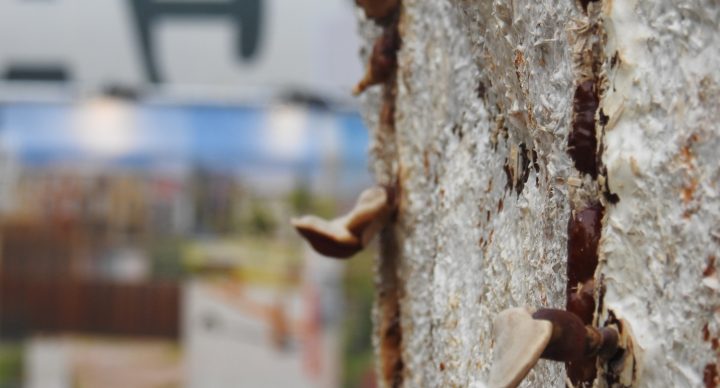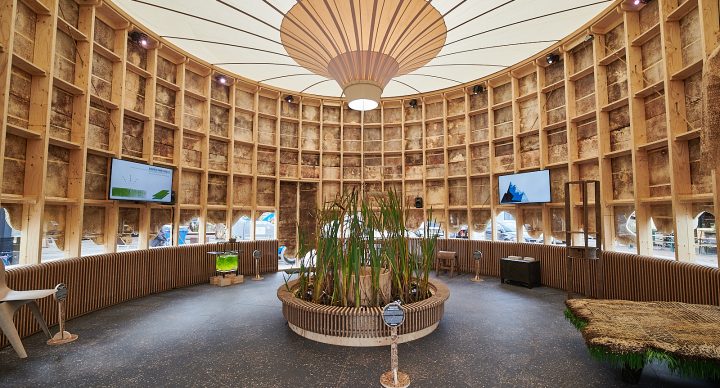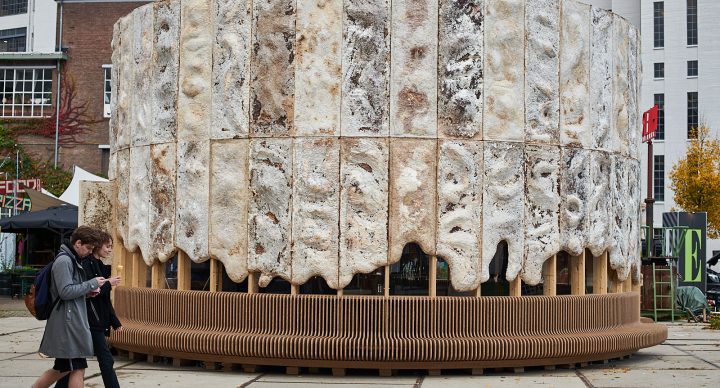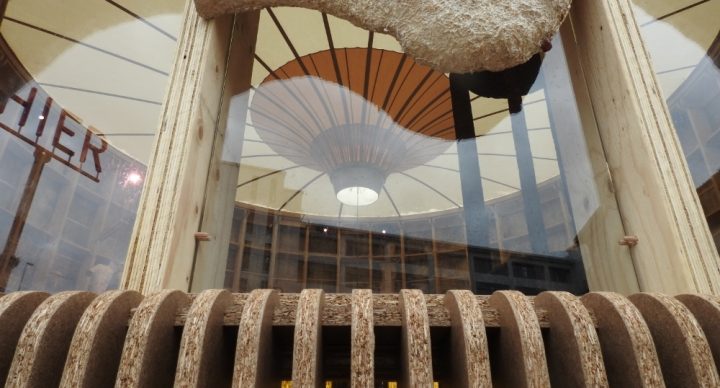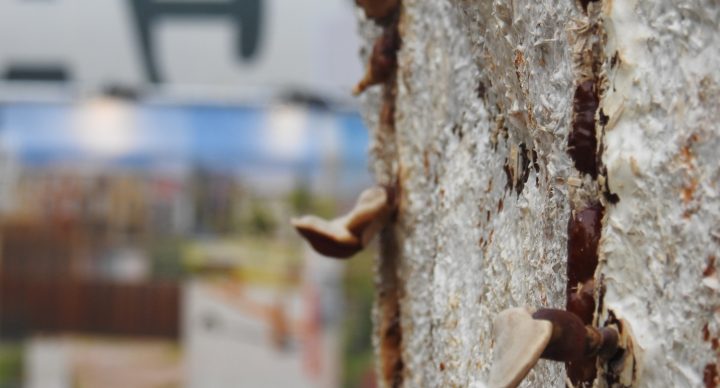 Would you like to stay up to date, then follow us on Facebook and Instagram.
The Growing Pavilion is a project of Company New Heroes and Dutch Design Foundation.
The team of The Growing Pavilion: Pascal Leboucq, Diana van Bokhoven, Emiel Rietvelt, Lucas De Man, Jasper van den Berg, Amber Bloos, Dona Popovici, Naomi Jansen, Anne Caesar van Wieren, Bente Konings, Wouter Goedheer, Bas van Rijnsoever, Isil Vos, Jip Verwiel.
The exhibitors (subject to change): Aniela Hoitink, Christien Meindertsma, Diana Scherer, Eric Klarenbeek, Martijn Straatman en Huis Veendam.
The Growing Pavilion was build by Fiction Factory, Tentech and Buitink Technology. In collaboration with Primum, Huis Veendam, ECO-board, Krown.bio, Braindrop, Impershield, Houthandel Looijmans, TenCate Outdoor Fabrics, Juro Coating, Botanic Bites, Sounding Bodies, BioBased Delta, Centre of Expertise Biobased Economy (CoEBBE), Natuurvezel Applicatie Centrum (NAC), Noorderwind.
The Growing Pavilion is made possible by Stichting Doen, Brabant C, BPD cultuurfonds en Prins Bernhard Cultuur Fonds.