Retrospective 2020: Embassy of Rethinking Plastic
Published on
11 December 2020
Part of
Embassy of Rethinking Plastic
Retrospective 2020: Embassy of Rethinking Plastic
Part of Embassy of Rethinking Plastic
This year was the first edition of the Embassy of Rethinking Plastic. The idea behind the foundation: it is high time to look at plastic from a different perspective.
Plastic is often considered a cheap material that is quickly thrown away. With all the consequences that this entails. But it also has many advantages. In the two-year programme of this embassy, we explore the material and share the pros and cons as well as specific steps for further development.
What is there to think about? Mealworms that eat Styrofoam and convert it to protein or beautiful vases made from cigarette filters. Anything's possible. Even bicycles or entire cars can be made from plastic.
Yksi Expo is the permanent home of the Embassy of Rethinking Plastic. For two years, Yksi will devote itself entirely to the theme with an extensive programme of exhibitions, lectures, workshops, and film evenings. It also seeks cooperation with designers, artists, and companies. According to curator Leonne Cuppen, "We need to think differently about plastic as a material. Designers play a crucial role in this necessary change".
Projects
During Dutch Design Week (DDW) 2020, visitors got to see more than 30 projects involving plastic through the embassy's expo. Some were online while others could be viewed in person at Yksi Expo – in compliance with the measures in place at the time.
One of the highlights was 'Deep Time' by Shahar Livne, which reflects on the transformation of materials such as plastic on such a scale that it will survive far beyond humanity. With 'Shell Homage', Rania Elkalla focused on alternatives to plastic. She created a natural and biodegradable material from discarded egg and nut shells. 'Shell Homage' can be used in 3D printing as well as all kinds of products and objects. From furniture and consumables to lighting and jewellery.
The recycling of plastic also played an important role. 'Save Plastics' even made a house out of recycled plastic. 'Save Home' is a mobile home consisting of separate units that can be assembled as desired. Self-sufficient through good insulation, solar collectors, and the latest technology. Architect Peter van Assche and designers Reinder Bakker and Hester van Dijk developed a cladding material that gives discarded building materials a second life. Made from old plastic window frames, downspouts, and rain gutters, 'PrettyPlastic' shows that waste can be beautiful again. Designer Gundega Strauberga showed her project 'Beachcombers', in which residents of coastal towns, like beachcombers, collect fishing nets washed ashore and turn them into souvenirs.
Rotterdam designers Marten van Middelkoop and Joost Dingemans showed how plastic is the new gold. They processed old plastic in such a way that it becomes a sustainable material again, one to make new and beautiful objects, such as their 'Paarlemoer' (Mother-of-Pearl) collection.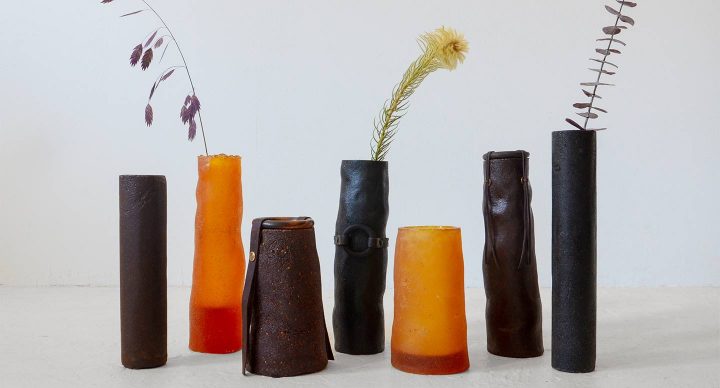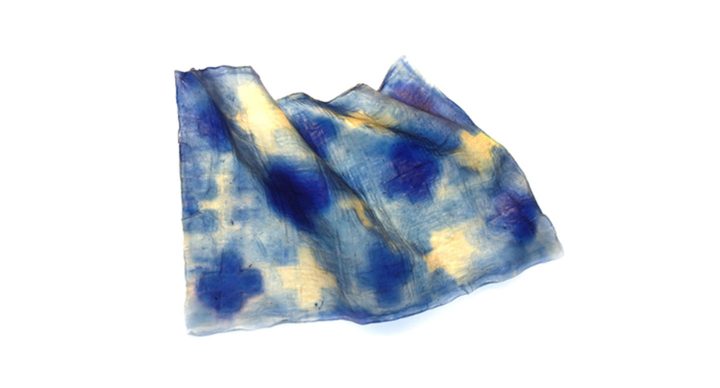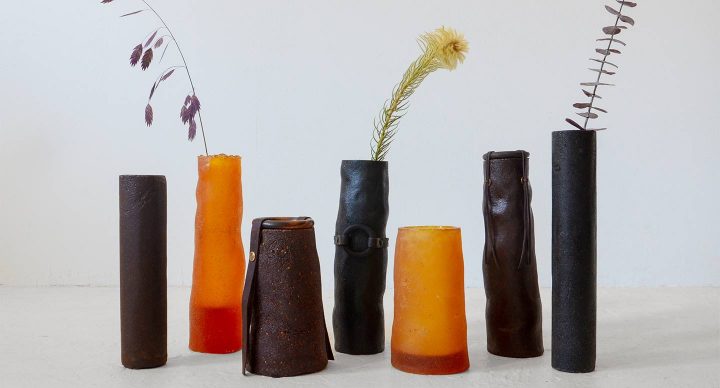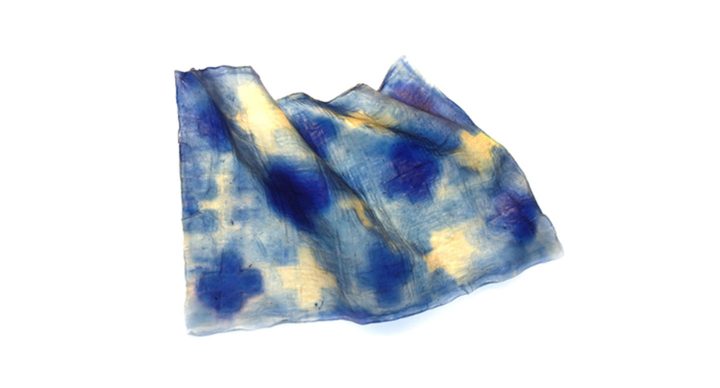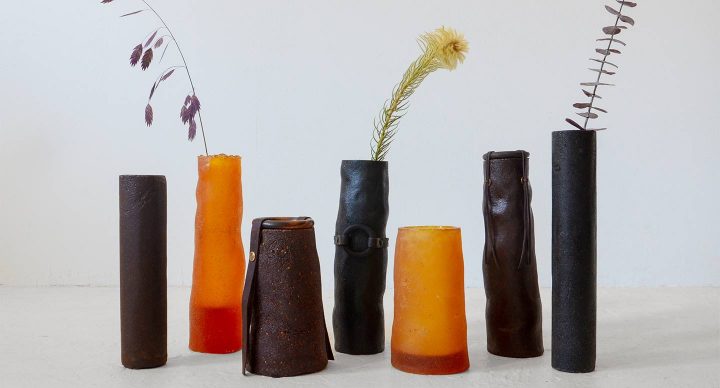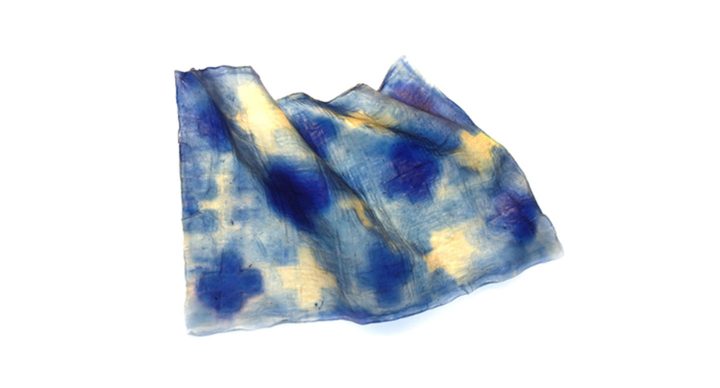 Events
The exhibition at Yksi Expo was free to visit both during and after DDW20. As part of the virtual DDW, visitors were able to watch eight livestreams in which different designers of the Embassy were interviewed.
The first interview was with Mona Abusamra. She developed a new material based on various bacteria and fermented liquids. 'New Culture', as Abusamra calls the material, can be processed in many ways. Animals can digest it and it enriches the soil with nutrients when composted.
In her livestream, Swiss student Sarah Harbarth talked about 'KUORI', a biodegradable material made from banana peels. With some forethought, it can be processed by sewing, cutting and gluing, and processes such as laser cutting, injection moulding, granulate production, and foil extrusion.
On the third day, the talk was about 'The Good Egg', a set of stackable egg cups made from recycled polypropylene that weighs about 50 grams. As much as an average egg. In this way, the user knows that a little bit of plastic waste the size of an egg has been saved from the environment, and that recycling and re-using plastic has a real effect.
Artist and designer Elleke van Gorsel of Studio-ePosh talked about how she made a collection of brooches and necklaces out of seemingly worthless items. With her collection, Van Gorsel hopes to create a conscious view of what is valuable and what is not. That same day, there was an interview with Marten van Middelkoop and Joost Dingemans of Plasticiet. When recycling plastic, they were inspired by the beauty of natural stone.
In an almost philosophical conversation with designer Shahar Livne, we talked about time and how it can be quite different in the context of nature, geological processes, or the universe. The transformation of materials such as plastics spans far beyond the existence of humankind.
Sarmite Polakova explores what you can do with by-products from the wood industry. During the livestream, she talked out 'PineResin', a versatile leather-like material that she made from pine resin, sawdust, bark, and cellulose.
Soowon Chae closed off the series of livestreams. He developed 'Ocragela', a sustainable and biodegradable material based on ochre, gelatine, glycerine and water, at the Design Academy Eindhoven. Using recycled plastic, he developed 'Plastigela', a type of textile with a striking colour and texture.
In addition to these eight live-streamed interviews, there was also a meet-and-greet with the participating designers, artists, and companies at Yksi Expo, during which creators were given the opportunity to talk about their work and research on plastic.
After DDW20, we also organised a WDE Talk about the Embassy of Rethinking Plastic in Pakhuis de Zwijger. Curator Leonne Cuppen and various designers sat down and talked about how plastic is slowly going from cheap to chic. In other words: how plastic is becoming increasingly more valuable.
Media
The podcast series of World Design Embassies gives designers the chance to talk about their working methods, vision, and projects. In the episode about the Embassy of Rethinking Plastic, we talked to designers Shahar Livne and Iris Bekkers about their projects within the embassy. DDW also published an extensive interviewwith Livne.