Marleen van Bergeijk new curator Embassy of Health
The Embassy of Health welcomes social designer Marleen van Bergeijk as its new curator. With a background in industrial design and her own design studio in the field of health and well-being, Van Bergeijk is a worthy successor to Jetske van Oosten, who in recent years has devoted herself fully to the Embassy. During the upcoming Dutch Design Week (DDW), the Embassy of Health, under the creative leadership of Van Bergeijk, will reflect on five successful editions of Chronic Health, the recurring theme of the exhibition.
Published on
19 April 2022
Part of
Embassy of Health
Marleen van Bergeijk new curator Embassy of Health
Part of Embassy of Health
As former programme manager of Dutch Design Week and Embassy of Health exhibitor – in 2022, together with other designers and partners, she presented the GWL (Health/Water/Light) project as part of the Embassy -, Van Bergeijk is well acquainted with the Chronic Health philosophy. Under her creative direction, the Embassy will approach the theme of health as a collective issue, in order to then continue to build, together with the partners involved, on experiments, research and design about the future of chronic health.
'In de rol als curator van de Embassy of Health komen mijn passie voor het thema gezondheid en mijn drive om mensen te verbinden middels de kracht van ontwerp heel mooi bij elkaar.'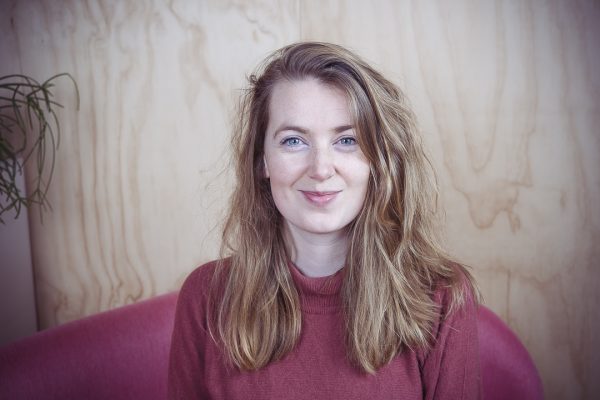 Who is Marleen van Bergeijk?
Marleen van Bergeijk is active as a freelance social designer with a focus on health and well-being. In 2016 she graduated in Industrial Design from Eindhoven University of Technology (TUe). Driven by her personal experience – Van Bergeijk had to deal with juvenile rheumatism at a young age – she looks at the health care system from a human perspective. In her work, she brings together social shifts and technology and investigates how they can be translated into connecting social interaction.
Since 2020 she is part of the collective Kade Clubhuis, an Eindhoven workshop full of social makers. Marleen is a connector in the creative field. For example, since 2018 she is part of the program team of Dutch Design Week and she is one of the initiators of The Social Design Lobby, where she makes a strong case for the positioning of the (social) design field within social issues.
Listen Van het podcastje naar de muur
Van Bergeijk recently launched the podcast series Van het podcastje naar de muur. In this series, she explores the space for design within the complex social theme of 'health'. She visits makers, companies and organizations and discusses how the health domain, which is governed by strict protocols and efficiency drives, can benefit from a collaboration with creatives who embrace freedom and uncertainty as part of their working method. Listen to the podcast here!