WDE Spotlight: Yuval Yancovitch
In WDE Spotlight, we give the floor to several designers from the Embassies. This time we speak with Yuval Yancovitch, part of the Embassy of Food in 2021. What is her background? What inspires her? What does she hope to achieve with her work? You'll read about it in this Q&A!
Published on
21 April 2022
WDE Spotlight: Yuval Yancovitch
Can you tell us a bit more about yourself, your background, and your design practice?
I was born in 1991 in Tel Aviv, Israel. I graduated from H.I.T Institute of Technology in Holon with a B.A in Industrial Design and had a one-year program at KISD – Köln International School of Design in Germany. In 2019 I presented my graduation project "Evolving In Vitro" which presented my vision for the way we could consume and produce Cultured meat in the future. The project was presented during Dutch Design Week in 2021 and London Design Biennale.
Currently, I'm working as a product designer in a food-tech startup.
Your project was part of the Embassy of Food during Dutch Design Week 2021. What can you tell us about this project and what stage it is now?
The project Evolving in Vitro is a speculative design project asking the viewer to question the new possibilities of consuming meat, how we can produce, eat and sell it differently without harm, and what is this fine line between natural and artificial. Currently, I got offers from several companies for selling the project for multiple purposes and I am still not sure how I am going to proceed with this project in the future, I would love to see this Evolving In Vitro come to life.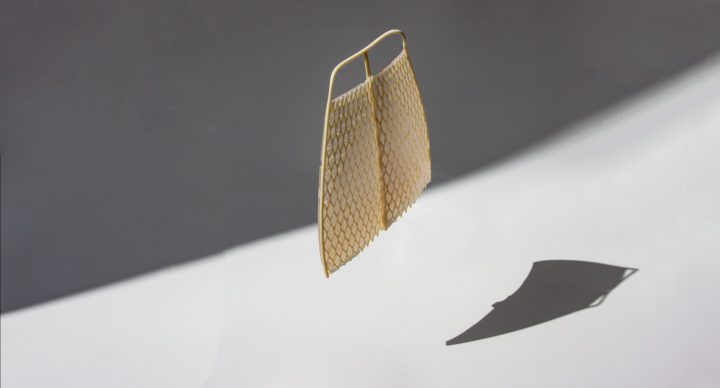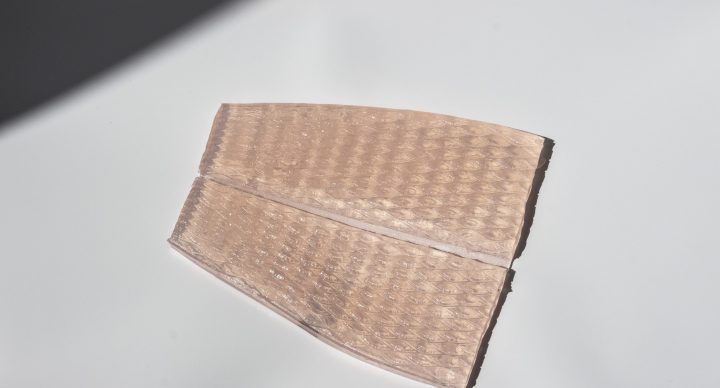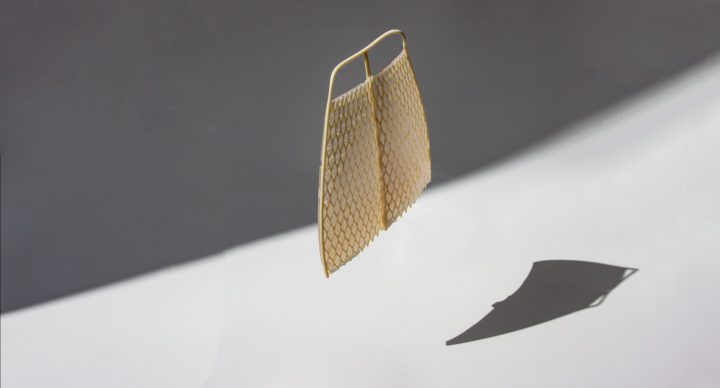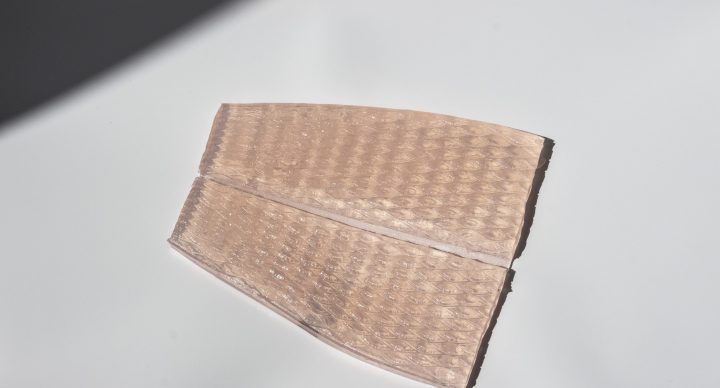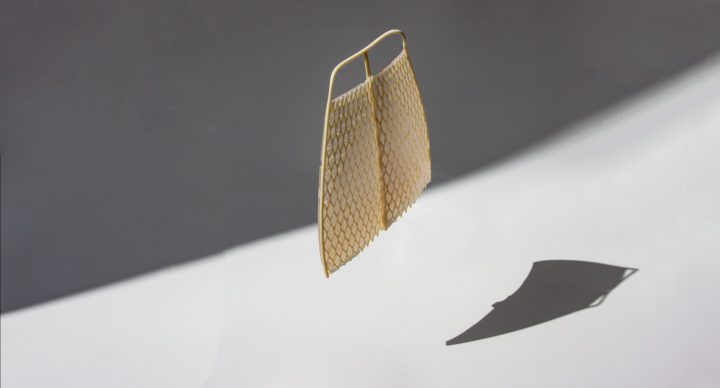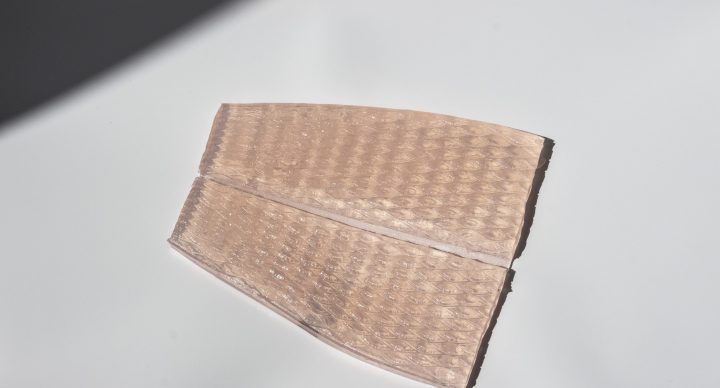 Central to this project is the production of cultured meat. What's the reason you got into that?
The beginning of research started with searching for opportunities for intervention inside the field of food and design. From the very start, I found that designing something that carries so many emotions, cultural baggage, traditions, and feelings combined with functionality is fascinating. During the Covid-19 lockdown, I came across this new field called Food-tech, which was so exciting and new to me. Cultured meat is one of the industries rising from this new agricultural revolution.
As an industrial designer, I can't disconnect the product from its production process. This is why I spend a lot of time understanding the process of cultured meat production and how I can design.
What was the main starting point of the project?
The main starting point of the project was the question of how can I start a dialogue with companies, startups, and biologists that work in the cultured meat field. Understanding the boundaries of the project, framing it, and establishing the limitations which will guide my project. There are a lot of obstacles and challenges when trying upscale cultured meat that helped me during the work on the project.
At the moment, you have developed four types of cultured meat: shrimp, bone marrow, ribs, and fish, each of which has its own eating experience. Why is that important to you?
I believe that in order for us to see the possibilities of cultured meat implemented in our society, we have to design it while using 'Food Archetypes' which means the food we know. This will make it much easier for us as a society to "digest" this concept. I chose specific food that I believe plays a cultural role in our society, most people in the western world can relate to the way of eating this food.
Cultured meat is something that has been in development for a long time, do you think it will be able to completely replace meat in the future?
Yes. I feel like my generation already understands the environmental cost of the meat industry and knows that in order for us to live better on this planet, we have to change the way we consume meat. "Evolving in Vitro" addresses what I call 'Mid-Generation' – a generation that grew up eating 'traditional meat' as we currently know it, and has historical and cultural associations with meat. They know how it feels to "eat the meat right from the bone" or how to filet a whole fish. Furthermore, I believe that in the nearest future, cultured meat will be much more accessible and could be found in our supermarkets near home.
What kind of design/project would you like to realize in the future and why?
I feel like the 'mid-generation' is only one of many other future generations that will consume cultured meat, and for me, it will be interesting to continue speculating the way this meat will be consumed by future generations or maybe even in other places like outer space or another planet.
How do you think your design can make an impact?
The main goal of this project is to make people think and ask questions about how they consume meat, and to reduce the need to breed, raise and slaughter animals for food. I think design can be used as a tool to help reduce the gap between the artificial (which comes from the use of technology in our food) and the natural. People can tag cultured meat as unappealing food, and it can be very hard for them to accept and embrace cultured meat by design we can reduce this gap.
'These days everyone wants to be the next startup that will solve the next big problem, and it's a very competitive world to face. I think while doing that we should also understand the power of working together and how we can solve problems while collaborating.'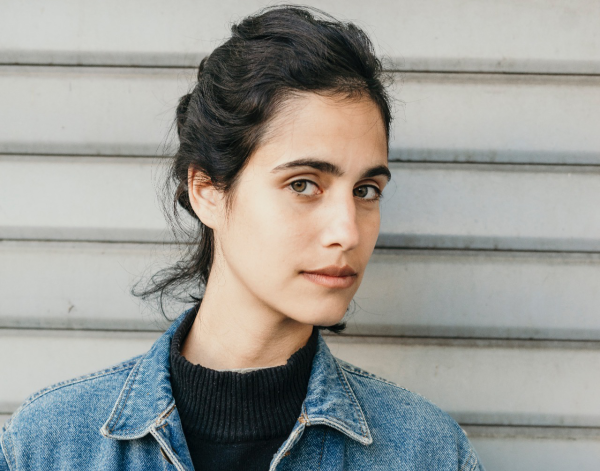 Can you name another interesting designer who works on the same topic, and what makes his/her projects so great?
I really appreciate the work of Chloé Rutzerveld. Chloé is a food designer and futurist. Her works and installations always manage to keep the viewer engaged and create in a convincing, realistic way a glimpse of the possible future. In her latest TED talk, Chloé talked about why every scientist needs a designer. Like her, I believe it's crucial for us to work together and not only as individuals, and to come to solutions for the challenges we are facing together.
While I was investigating the cultured meat industry, I couldn't notice how everything is being done behind closed doors. Cultured meat could never be designed without the knowledge of professionals. These days everyone wants to be the next startup that will solve the next big problem, and it's a very competitive world to face. I think while doing that we should also understand the power of working together and how we can solve problems while collaborating.
If you could choose one person to work with (a designer, politician, artist, scientist, organization, anyone), who would you choose and why?
Working with McDonald's can be interesting – they have all the means to make cultured meat to be the main meat in the market, and they already have an audience and a major impact on the worldwide meat market. Collaborating with such an enormous scaled company can make a huge difference in this field. This can force all the other small fast-food chains to join the trend of cultured meat. Until this trend will become "normal".