Retrospective 2021: Embassy of Water
Water, we often take it for granted that it will be there. We turn on the tap and it flows out. The Embassy of Water places humans back within the natural water ecosystem and shows that the water transition is more than holding, slowing and infiltrating. During Dutch Design Week 2021 (DDW21), visitors could be amazed by a new perspective on water.
Published on
10 December 2021
Retrospective 2021: Embassy of Water
Sometimes water causes a 'nuisance' or leads to disaster, as we have seen during the floods in Limburg past summer. We protect ourselves from the water. "We prefer to dispose of it as quickly as possible," says Anouk van der Poll, the Embassy of Water curator. "Drought is a much bigger problem. We need to look at water differently, let ourselves be amazed by water and stop taking it for granted."
'We are starting to realize more and more that we can retain water much better, but I would like that change to come faster.'
Relationship with water
Over the years, we have come to see water as something that is primarily there for us, says Van der Poll. "Water as an object." The curator wants to show that it is 'alive'. "We have reduced the water cycle by half. With all those ditches and streams, the water has to be quickly removed. Rainwater has to go into the sewer. Water hardly goes into the soil anymore." The drought of recent years shows that things have to change. "We are starting to realize more and more that we can retain water much better, but I would like that change to come faster." 
For Van der Poll, it's important to show our relationship with water. Thinking about what water needs to be healthy and in balance again, that's what it's all about, according to her.
Read more about the philosophy behind the Embassy of Water in this interview with curator Anouk van der Poll.
Voice of water
The Embassy of Water is a collaboration between various governments, social organisations and designers. Since 2020, the 'Voice of Water' has also had a place at the table during these consultations. If a conversation becomes very technical or policy-related, the Voice of Water can give its own take on it. This voice reminds those present that water is not a product but a living entity that we should treat with respect. Water researcher Cees Kamp performed the Voice of Water in 2020 and handed over his role this year to Matthijs Schouten, a natural philosopher and biologist.
"If we start to see water as a living entity, we will also deal with it very differently. Which means we need to give water a voice. It actually already has a voice, but we hardly listen to it anymore," says Cees Kamp.  
Read the double interview between the two 'water ways' here.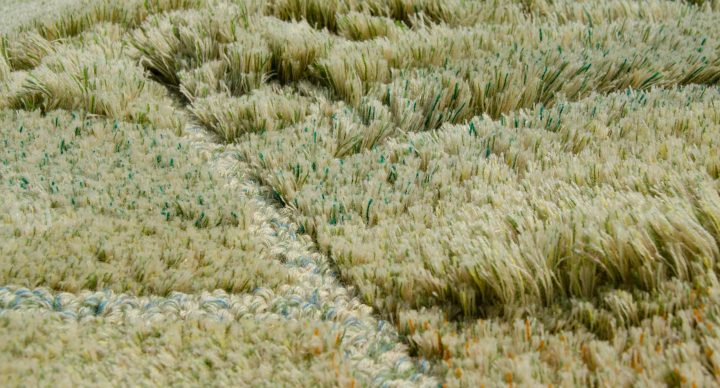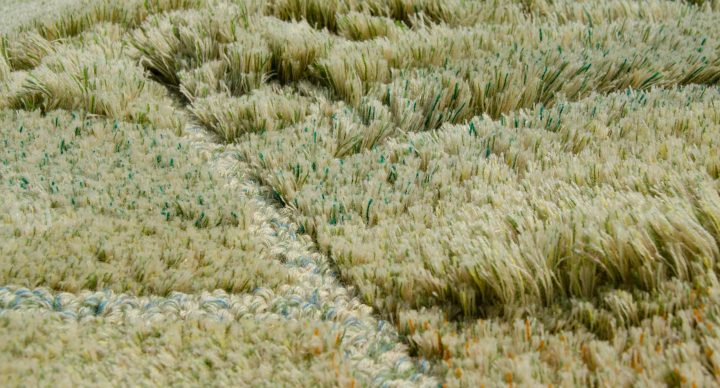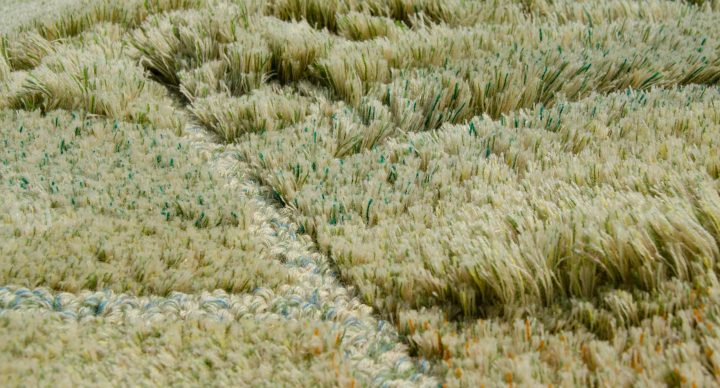 What does water need?
According to curator Van der Poll, it is necessary to think about what water needs to be healthy and in balance again. Examples of how we can do this could be seen in the Embassy of Water exhibition during DDW21, such as with the installation INdirect INvisible WATER, designed by Studio Makkink & Bey, Studio Corvers and Carla Herrewijnen. That was how the Waterschool aimed to increase water awareness. Especially when it comes to our indirect water use. 'Direct water' is the water we use every day in and around the house, such as when showering, washing and flushing the toilet. 'Indirect water' is, as it were, invisible. We use it as consumers of products that require water throughout the production cycle.
Liselot Cobelens shows the consequences of drought in the Netherlands with the Dryland rug. She shows how a drought comes about and the different perspectives on the consequences of the drought: 'desiccation', 'loss', 'ground collapse' and 'burning'. 
Eva Broekhuijse/Lady Penelope created a biomimicry facade element, Schaduwgevels,
inspired by the adaptability of succulents and cacti. And designers Axel Coumans and Fides Lapidaire came up with the Mensput – Wensput that invites us to rethink our relationship with water. From water consumption to water reciprocity. With the question "What kind of people would water want?" the Mensput – Wensput challenged the visitor to imagine themselves in water. 
In the task of dealing more consciously with water, deep designer Anne van Strien investigated how we can change our view of water. That starts with listening. She presented a compilation of the podcast 'Listening to the voice of water', developed last year, with a distillate of nine inspiration drops in which she makes the voice of water heard. 
Watch the Curator Tour that Anouk van der Poll gave through the Embassy of Water.
Ontwerpen aan een nieuw klimaat
Ook was er het Symposium 'Ontwerpen aan klimaat' van de samenwerking 'OntwerpLab voor de klimaatrobuuste stad'. Daar werd gevierd dat deze samenwerkingsovereenkomst tussen de gemeente Eindhoven, Waterschap De Dommel en het Urban Labs van de Technische Universiteit Eindhoven met drie jaar is verlengd. De samenwerking resulteerde eerder al in drie ontwerpstudies: Brainport Industrie Campus, Woonwijk 't Ven en Internationale Knoop XL.
Persconferentie van water
Tijdens de persconferentie sprak de Stem van Water – Matthijs Schouten – toehoorders een hartig woordje toe. Staand aan de waterkant van die Dommel en kijkend naar het transparante en stromende water, nam het water het gezelschap mee in zijn geschiedenis naar het nu
De persconferentie bezegelde de samenwerking van Waterschap De Dommel, provincie Noord-Brabant, gemeente Eindhoven en de Dutch Design Foundation binnen de Embassy of Water. Bestuurders tekenden eerder die dag een samenwerkingscontract.
Samen aan tafel
Zoals Conny van Rooij, van Waterschap De Dommel en partner van de Embassy of Water, het tijdens de WDE Talk: Samenleven met water benoemt, is het mooie van deze Embassy dat: "Alle ketenpartners uit het gebied daar samen aan tafel zitten. Die samenwerking is nodig omdat we het integraal moeten aanpakken. We kunnen het niet meer lineair, planmatig, technocratisch bedenken, dat als we dit even gaan doen, dan komt alles goed, omdat het een complex probleem is in een erg complex systeem." 
Wil jij bijdragen aan de Embassy of Water of ben je benieuwd naar de ontwikkelingen? Houd de Embassy pagina in de gaten of neem contact met ons op.