Retrospective 2017: Embassy of Food
Published on
10 September 2020
Retrospective 2017: Embassy of Food
How will we cultivate, transport and eat our food in the future? How will we deal with scarce resources, food waste and animal welfare? In the Embassy of Food, farmers, designers, policy makers, scientists and visitors explored our food future.
Programme components
The Ketelhuisplein was the venue of choice for the Embassy of Food. Visitors could experience the exhibition The Future of Food, Looking Back to Now in a big greenhouse. This exhibition, curated by eating designer Marije Vogelzang, offered visitors a remarkable audio tour with various speculative designs about the future of our food. There was also an interactive exhibition where farmers and artists entered a dialogue with the visitors and where there were fun ways to taste things.
A unique dinner was served every day in the centre of the exhibition space, presented by food designer Chloé Rutzerveld. A different food issue from the exhibition was served at each course. A special culinary experience stimulating all the senses.
Other highlights from the programme were the Embassy of Food Conference, which explored solutions for food waste in collaboration with European partners, and the presentation of the first international Future Food Design Awards. Both events were presented in English and also attracted visitors from abroad.
Agri meets Design celebrated its fifth anniversary this year. This online and offline platform brings together government, science, business and the public by entering a dialogue and thinking differently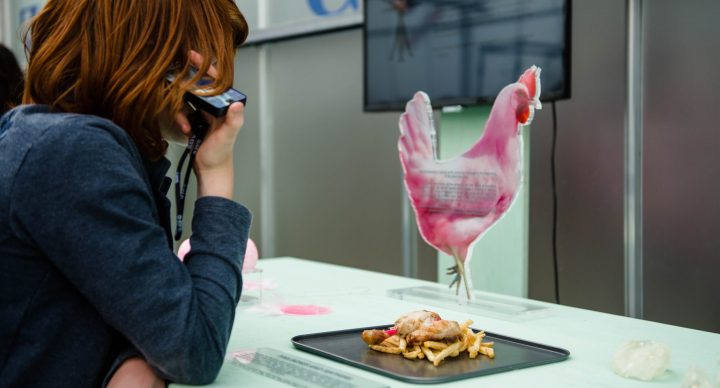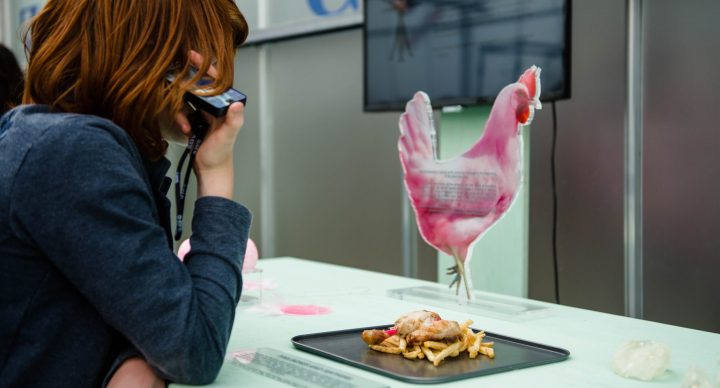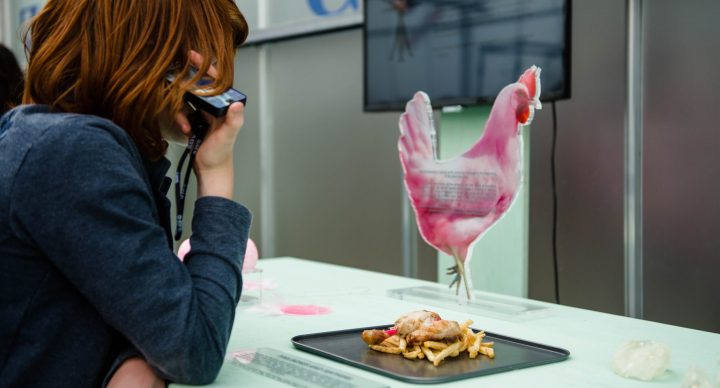 Visitors and media
The Embassy of Food was very well-attended. The exhibition attracted about 26,000 people and approximately 800 visitors participated in the programme. Have a look at the photos and the programme booklet for an impression of the activities.
Various media featured components of the Embassy of Food, including the Volkskrant, Dezeen, Nieuwe Oogst, Eindhovens Dagblad and VPRO.
The Embassy of Food 2017 was organised by the province of Noord-Brabant in collaboration with partners ZLTO, Dutch Design Foundation and the Ministry of Economic Affairs.