Working with nature as an answer to the 'plastic problem'
A 3D-printed stool made of ecological material with the strength of gypsum concrete, made from residual flows from sewage and drinking water treatment. Acoustic panels are made from reedmace or ceramics made from eggshells. The range of alternatives to the maligned material plastic is growing steadily. The Embassy of Rethinking Plastic shows a clear shift during Dutch Design Week (DDW) this year: three years ago mainly featured designs made from recycled plastic. This year you will also discover many biobased materials and designs that provide insight into the future.
Published on
8 August 2022
Working with nature as an answer to the 'plastic problem'
'The main thing now is to show how things can really be done differently. Without plastic, but in cooperation with nature. As human beings, we are not at the top of the pyramid; we are part of the whole natural system.'
Bacteria and organisms
Curator Leonne Cuppen explains we are now well aware that we have to find a different way of dealing with plastic. The main idea now is to show that things can be done differently. That we can work together with nature, without using plastic. As humans, we are not at the top of the pyramid; we are part of the whole natural system."
The Embassy will stop at the end of this year. "We already knew that in advance. We were going to do this for two and a half years." What started about three years ago as an exhibition about plastic from the ocean, grew into a programme about Rethinking Plastic. "We received so many responses at the time that we wanted to expand and deepen the programme."
It was mainly about finding a different way to deal with plastic two years ago, Cuppen continues. "'Recycling and upcycling' were the main focus at the time. Recycling is now just one of the four themes in the exhibition. It is about more than that whole mountain of waste that we have to do something with. In the future, there should be plastic replacement materials. And that makes it necessary to collaborate, for example, with bacteria and organisms." That's why the DDW22 exhibition will highlight many designs and products made from renewable, compostable and biodegradable materials, such as algae yarns, fully vegetable wall paints and water-based lacquers or 3D-printed products of ecological materials, made from residual flows from sewage and drinking water purification, by design studio Omlab.
Learning from the past
Curator Leonne Cuppen mentions the collaboration with the National Museum for World Cultures as a real glimpse of the future. The museum is developing the Plastic Crush exhibition, in which four young design talents, in addition to many others, are inspired by objects from the museum's depot. 
Cuppen selected these designers: Jie Chen, Daria Biryukova, Lena Winterink and Gundega Strauberga. Each designer chose a piece from the permanent collection that has a relationship with plastic and translated that object for the future.
For example, Winterink chose five objects from the depot that are all portable, from different continents and made from different local materials. "This made her wonder what materials we wear today. Where do they come from? Who made them? What does place still mean? And what do we know when a label says 'Made in…'? Her object, a jacket, is made with labels cut from discarded garments (a local material) from around the world. It brings together the global production system with a new definition of place."
During DDW22, the designers show the design process with samples, videos and photos. "The pieces are in the exhibition. You cannot reproduce it." Plastic Crush can be seen from 15 October 2022 in the Tropenmuseum in Amsterdam and the Wereldmuseum in Rotterdam starting in 2023. "It's a mix between the past and the future. That's important because we can only determine the future by looking very closely at the past. Everything we do is related to our history and culture."
Young talent
Throughout the year, Yksi Expo – a platform for the promotion of sustainable design – shows an exhibition about plastic. Every four months, older projects make way for new ones. "DDW is a kind of new benchmark. Then we reshuffle and add current projects."
This year Cuppen has emphasized young talent in the main exhibition. Every year there are places available for students whose work is interesting to show, says Cuppen. Together with participating companies and organisations, the resources are made available to be able to do this. "Thanks to the participation of somewhat larger parties, we can place the focus a little more strongly on young talent in the main exhibition." For example, there is sustainable packaging from Packadore and lamp manufacturer Signify shows lamps that are 3D-printed from fishing nets. "Signify shows that it is not just about the end product, but about the cooperation throughout the supply chain.
Cuppen links young talent to the industry with her commercial studio Yksi Connect. She has been active in the design world for over thirty years. Her role shifted from a hard-core designer to someone who brings about this process of awareness: "Activating people to look at the world differently."
"When I started, there was no one to coach me. No one said to me: 'If you do it this way, it will work better.' I want to use my expertise so that young people can develop faster. These young talents are also the creative minds that can ensure that these large companies get moving."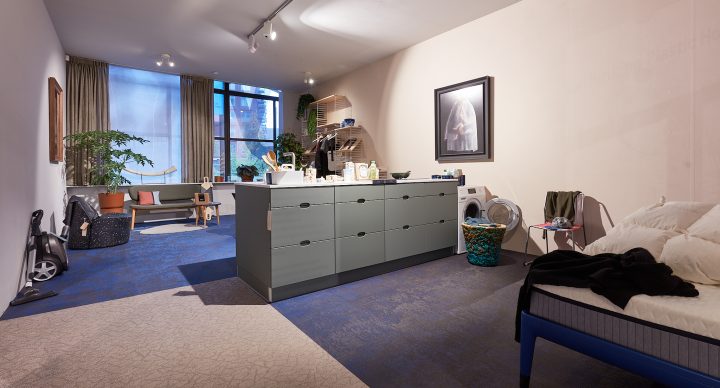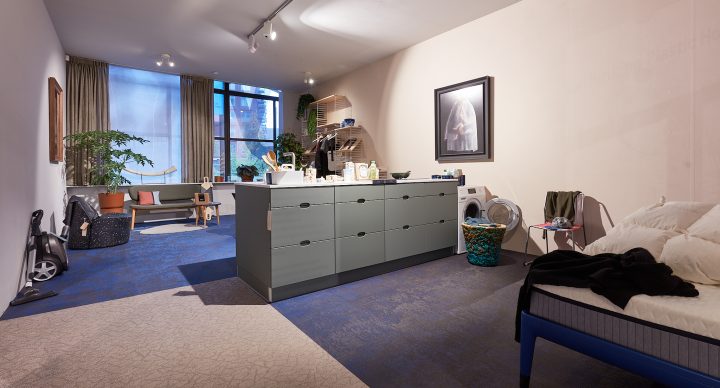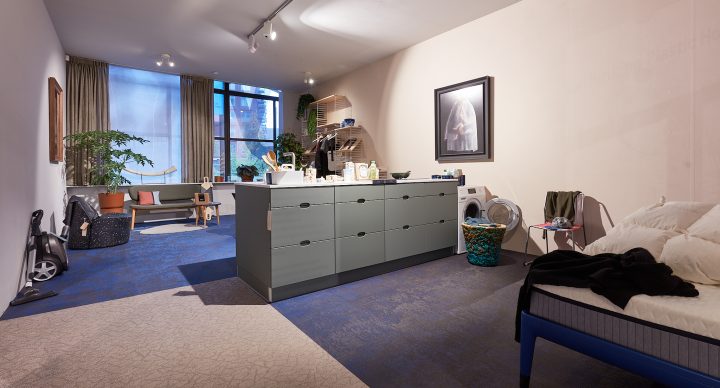 No wild ideas
Cuppen notes that companies know that we have to deal with plastic differently. It is important to show how. "We did that last year with the Rethinking Plastic House. We made very concrete what is already possible. We showed that they are no longer wild ideas. This year we are making that even more concrete." 
For example, Packadore Collective stands with progressive chain partners in the packaging industry. That company was also present last year. Cuppen organised a challenge for Packadore last year in which Fontys students participated. The final results could be seen during DDW last year. "One of those students now works at SGK, a Packadore partner."
This DDW, Packadore is showing the INCL. project in which designers, packaging technologists, occupational therapists and 3D-print specialists join forces. Together they develop packaging that makes the lives of people with disabilities easier. They investigate how packaging innovations provide smart solutions for people with physical disabilities. "It is great to see designers increasingly collaborating with institutes or, for example, with a chemical company. Those collaborations are quite broad. Together, you can arrive at a radically different approach to products."
Holistic
For Cuppen, cooperation with schools is important. This year the Embassy shows work by students from SintLucas Eindhoven/Boxtel, Minerva Groningen, Central Saint Martins London and L'Ecole de design in Nantes. "This young generation is the generation that has to do it. If we can already get young people to imagine how things should be done differently, that's already a victory. And then we'll also learn from how they look at things."
"For example, students at the Food Design Lab at l'Ecole de Design Nantes Atlantique, have come a long way in working with nature. They are developing new forms of materials that are all biobased. Materials that will eventually replace materials that are harmful to the environment. For example, they researched sea shell by-products by designing zero waste challenges for circular use."
Another talent is Lucrezia Alessandroni, just graduated from Central Saint Martins London. She is showcasing a menstrual cup where she also looked at women's cycles and what hormones are released as a result. "She developed a hydrogel made of alginate, which turns the cup into a membrane that can interact with the vaginal environment. Thanks to an incubator that acts as a surrogate vagina, people who menstruate can grow their own anti-inflammatory bacteria."
In addition to an exhibition space, the Embassy of Rethinking Plastic hosts various events, such as debates and pitches by young talent. A complete overview will be available later.