Retrospective 2021: Embassy of Safety
Learning to deal with the risks of the online world in the context of a game. Or an ex-juvenile criminal who talks about the temptation of drug money. The Embassy of Safety was the stage for surprising safety during Dutch Design Week (DDW) 2021: new behaviour to make society safer together.
Published on
21 December 2021
Part of
Embassy of Safety
Retrospective 2021: Embassy of Safety
Part of Embassy of Safety
"We live in a time where we get stuck on many complicated issues", says Tabo Goudswaard, curator of the Embassy of Safety. " Also within the safety domain". These include the undermining effect of young people who end up in the drug trade or the increasing risks encountered online. Because the police, the probation service in the Netherlands, and the Public Prosecutor (OM) work together with designers and artists, ' surprising safety ' is created. "Both new, surprising parties that will contribute and existing parties that will show surprising behaviour".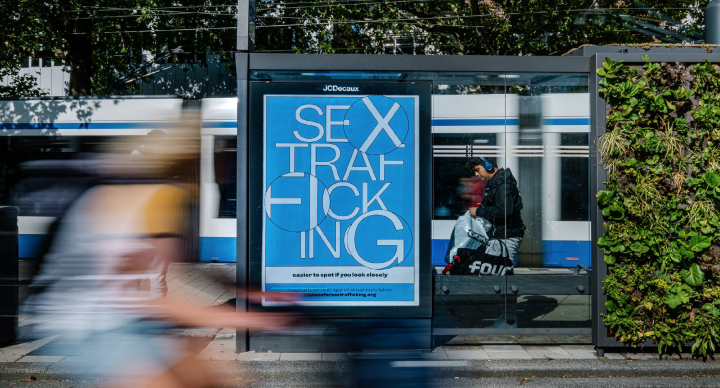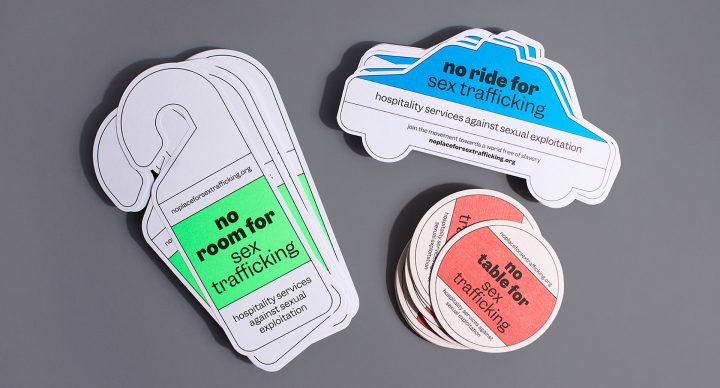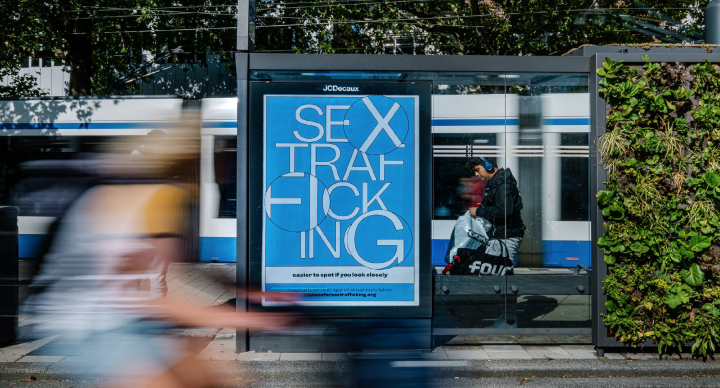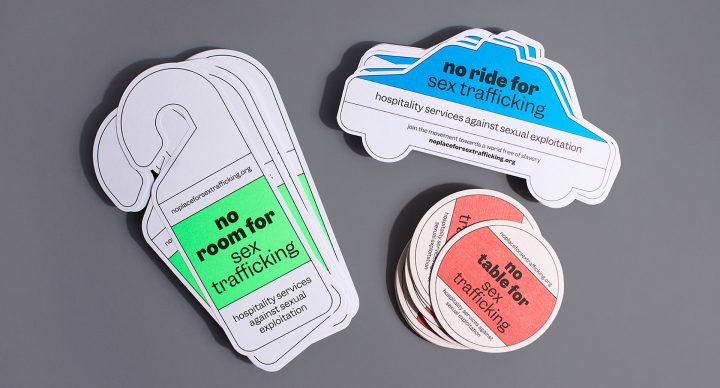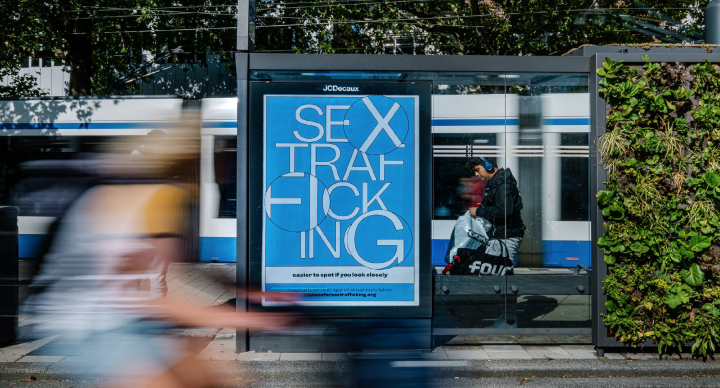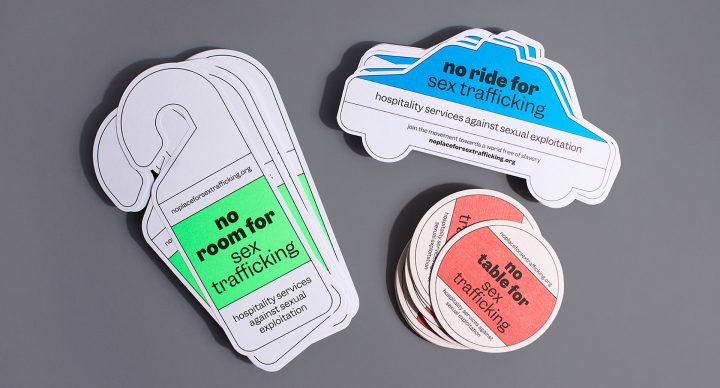 New action perspectives
"Within the Embassy, we believe that there are many opportunities to make the world a safer place". According to Goudswaard, there are three mechanisms in which designers " can be of added value". The curator is referring to awareness, taking responsibility, and new perspectives for action.
Read more about the philosophy behind Embassy of Safety in this curator interview with Tabo Goudswaard.
Such a new perspective for action arose within No Place for Sex Trafficking, a project of the Public Prosecutor and designers of What The Studio. Exploitation and abuse of sex workers is a big problem, but it is invisible. Goudswaard: " Hotels are often the place where this abuse takes place". That's why the Public Prosecutor and the designers investigated how they could make hotel owners jointly responsible and offer them a perspective for action. The expertise on how to recognise the abuse came from the Public Prosecutor. " Examples include paying in cash or that many clean towels are requested in the hotel room." A training course was developed for hotel owners. Participants receive a certificate at the end. " That is, of course, wonderful. It fits in with the hotel owner's intrinsic motivation to show that their hotel is a reliable and safe place."
Everyday surveillance tools
During an interactive session Good Neighbours – security and intimate surveillance in the neighbourhood, questions such as: How do everyday surveillance tools such as WhatsApp groups, Nextdoor, and smart doorbell cameras affect the sense of security of people in a neighbourhood? How do these technologies contribute to more or less inclusive neighbourhoods? How do these technologies affect the community? Goudswaard: " The project tackles the risk of social profiling in cities by showing the role of online platforms such as Nextdoor and WhatsApp or smart doorbell cameras such as Ring and Nest". This year, Good Neighbours was nominated for a Gouden Kalf Digital Culture and also won the Dutch Design Award in the Design Research category.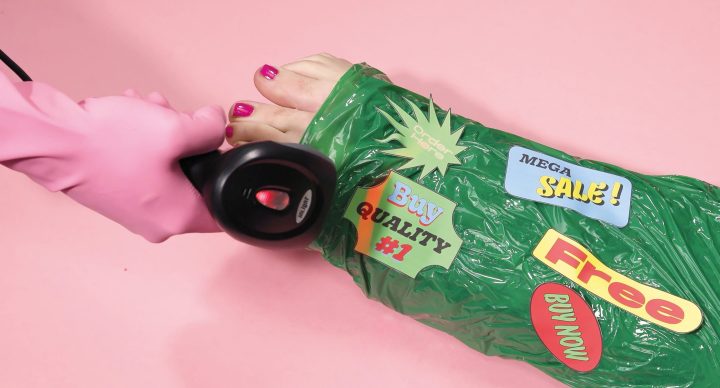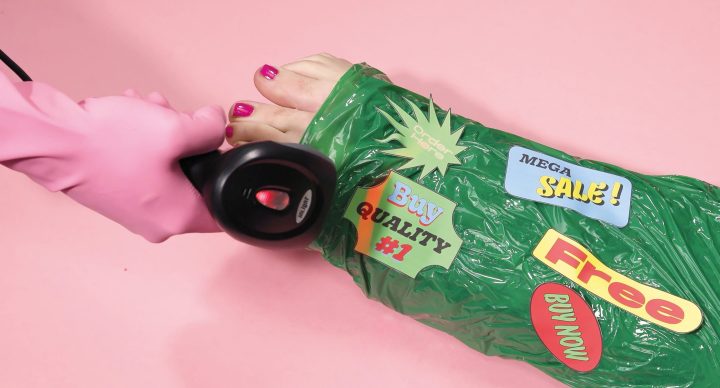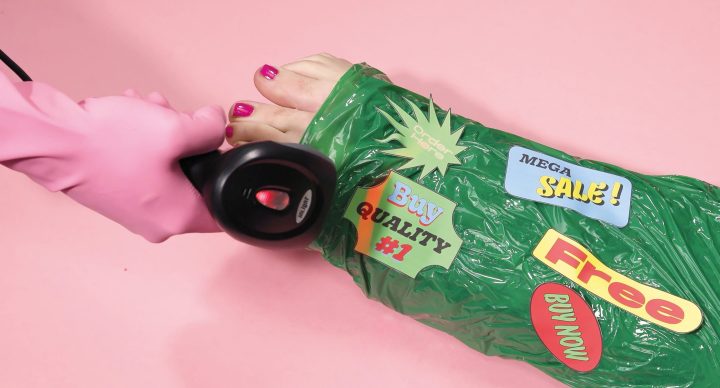 Makes you think
One of the projects on display at the exhibition was Sirene by artist Bart Eysink Smeets and local police officers Ellen Stoevelaar and Wilja Hagen. Sitting on the back of a bicycle, he lets out the loud sound of the siren imitated by musicians. 
Another project was that of Bianca Schick. With her installation, I lick I click I bite I spit, she showed the absurdities of Big Data. Schick graduated cum laude from Design Academy Eindhoven last year and was nominated for the Gijs Bakker Award. The high-profile work Digital Esoterism by Ginevra Petrozzi also attracted considerable attention. Through witchcraft, Petrozzi reclaims power over the realm of Big Data. The designer uses Tarot methodologies to reinterpret targeted ads and suggested messages on our smartphones. Petrozzi won the Gijs Bakker Award.
Projects that make you think – including De Nacht Club. In De Nacht Club, Inventors Marjolein Vermeulen and Jaap Warmenhoven create a nightly atmosphere where residents and officials from a neighbourhood can talk to each other. " According to the designers, you must first exhibit unsafe behaviour to feel safe", explains Goudswaard. They first take people out of their comfort zone and then enter into a safe conversation about unsafe topics. "In the night, the expectations of the professional role disappear, and everyone is, above all, just human."
View the Embassy through the eyes of Tabo Goudswaard in this Curator Tour.
Drug world
Experts also had their say during the Embassy of Safety Conference, the themes of which were undermining crime and insecurity on the Internet. 
Like experience expert Mohammed Hedi. Prior to his story, John Jorritsma, the mayor of Eindhoven, opened the conference. Jorritsma said that as a teenager, he started stocking shelves and "pocketing" for one guilder seventy-five an hour at the supermarket Albert Heijn. "Now, young people are being recruited at ROCs and universities to spend an evening on a cannabis farm for €500. Do that two evenings a week, and you will come home with a lot more than your parents". 
Hedi: " The mayor had it right. It seemed as if he had experienced it himself. Only, I got €5000 for sleeping three nights on a cannabis farm". Hedi discovered the fast money of the drug world as a teenager and had several cars, a penthouse in Amsterdam, and a house in Utrecht. Hedi told his story together with Dwight van de Vijver. Van de Vijver was the police officer who arrested Hedi in 2008. Van de Vijver now works at the Dutch Probation Service and makes television programmes. Last summer, the former police officer and Hedi appeared in a documentary about Hedi's life. During the conference, Hedi bravely tells his story – sometimes with a joke. He is now a personal trainer and trains Dutch celebrities, lawyers, and judges in the Dutch area 't Gooi.
Cyber agent Roozy
Another surprising speaker was a primary school student and cyber agent Roozy. Together with designer Tim Murck, she showed the audience how a game can create a safe digital world with equal opportunities for everyone. The game is called HackShield. One of the creators is Murck: "We, as a couple of designers, want to create a world in which children are not potential victims but rather superheroes."
Read more about the Embassy of Safety Conference.
Fake news
Each year, the Design Research & Innovation Festival, DRIVE, highlights innovative projects and project results at the cutting edge of knowledge and innovation. This includes the designs on preventing undermining of the rule of law – both online and offline. This hybrid and interactive event discussed design in the fight against fake news – for an inclusive society in which everyone feels positively included – and design as a tool for the work of various security professionals.
Would you like to contribute to the Embassy of Safety? Or are you simply curious about the developments? Keep an eye on the Embassy page or contact us.