Mussel shells and water bottles? How small things can change an entire industry
Poor plastics. At a time when sustainable and organic materials are all over the place, plastics have the image of being cheap and bad for the environment. But in the Embassy of Rethinking Plastic, plastics will have their own platform. Because by looking at it from another perspective, plastic offers a world of opportunities.
Published on
9 October 2020
Part of
Embassy of Rethinking Plastic
Mussel shells and water bottles? How small things can change an entire industry
Part of Embassy of Rethinking Plastic
"A good designer can show you the way to see things differently", says Leonne Cuppen of Yksi Expo. For years she ran her own design studio, now she gives young design talents with a focus on sustainability and circularity a platform in Eindhoven, and connecting them with the industry.
Together with Willemijn Peeters, founder of Searious Business, she organised an exhibition last year about the innovative ways designers deal with plastics. It was an exhibition meant to inspire and raise awareness about plastic.
Now comes the next step, a new Embassy focussing on plastic. "It's time to start acting", says Cuppen. With this in mind, a two-year programme has been developed together with designers, knowledge institutes and large packaging organisations. The basis is the exhibition at Yksi, divided into six themes. These are about the pros and cons of plastic, but also about methods and systems to collect plastic in a meaningful way. About how you can reuse and upcycle plastics into new products. And certainly also about creating (emotional) value so that users will experience the use of plastics differently.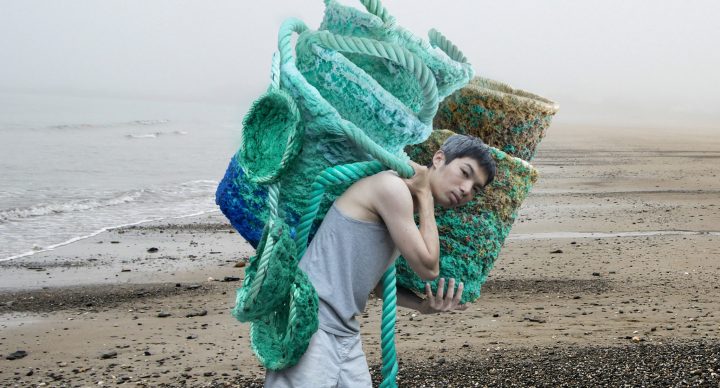 There is also a Rethinking Plastic House, about building with bioplastics and renewable raw materials, and a Rethinking Plastic Academy – where companies can share their issues with plastics. Cuppen has established a whole network of mbo's, hbo's and universities that are working on these cases. From students of physics to applied psychology.
An example of such a question comes from the mussel industry. Cuppen: "The packaging of mussels is usually made of plastic. What we now want to investigate is whether we can process residual flows, such as mussel shells, into packaging materials. That is a very interesting question, and also quite a challenging one. After all, you can't just replace packaging materials. It has to meet all sorts of requirements with regard to the shelf life and safety of such a product."
Co-initiator Willemijn Peeters helps major brands to use their plastics more sustainably on a daily basis. With Searious Business she advises companies such as Jumbo Supermarkets and Unilever on how to achieve other ways of packaging and recycling.
Plastic can also be a revenue model in itself, designer Dave Hakkens shows. Through his open source platform Precious Plastic, he designed a machine to recycle plastic and ways to make new products from it, from furniture to face masks. Perhaps even more important is the global community he managed to build around it. Hakkens: "From Portugal to Indonesia, people have assembled their own plastic recycling system and turned waste into new products." The Precious Plastic project is one of many hopeful examples to be seen in the Embassy of Rethinking Plastic over the next two years.