To Sleep Better
A Health Hub Utrecht inspiration session about the relationship between nutrition and the quality of sleep brought pharmacy assistant Aaltine Bakker in contact with designer/innovator Klaas Jan Bolt.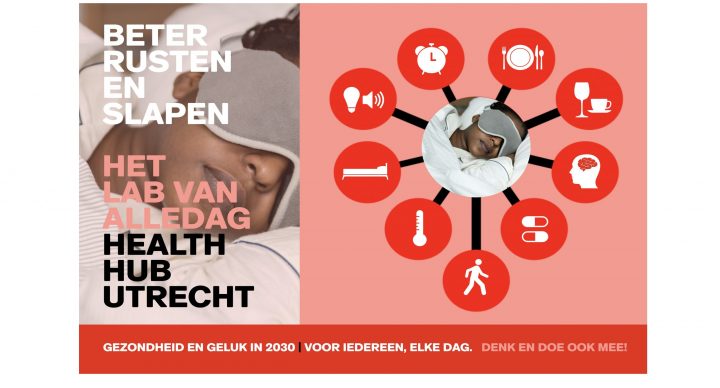 "I see a lot of people taking sleeping pills," says Bakker." Handing them out happens almost automatically. I told Klaas Jan that I wanted to give these people extra information. Together we went on an adventure."
That adventure took the form of a box of Benzomoe, playfully referring to the drug benzodiazepine. The box, which Bakker gives along with sleeping pills, contains an invitation to talk to the pharmacy about the use of sleeping pills. About 10 percent make use of this and it often succeeds in motivating people to stop or reduce their use. After a while, six other pharmacies in the Netherlands started distributing Benzomoe.
Bolt then noticed that there was hardly any contact between the various professionals involved in sleep and brought them together in the Sleep Coalition. Bolt: "By sharing knowledge and especially data, there is a lot to be gained." For example, customised production of medication with a 3D printer.
Aaltine Bakker: "With a little attention you help many people better than by automatically giving them pills."