Eco Oasis
Diatoms: the secret food of the water cycle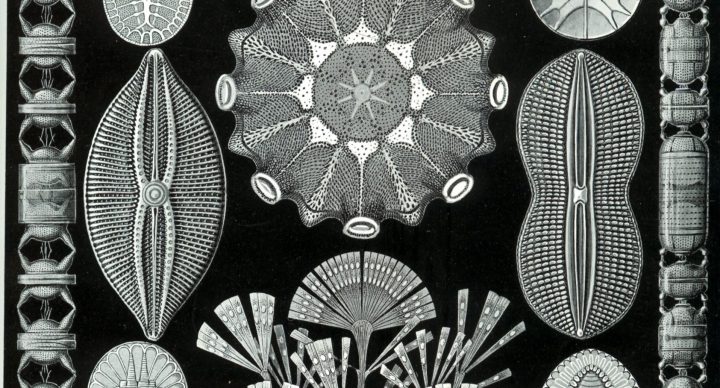 The Eco Oasis is a design from The Weather Makers to accelerate ecosystem regeneration. The six cylinders with water are an incubator for a very special microorganism who can take up excessive nutrients from the water: diatoms.
In this testing facility, The Weather Makers built six big tanks in which diatoms can grow freely. Water from a nearby water gully flows through the tanks. Within these cylinders, they create the perfect conditions to stimulate diatom growth.
As a big thank you, these diatoms take the overkill of nutrients from the water en sequester CO2 and nitrogen. These nutrients are used to form their bodies and make them an interesting meal for aquatic insects and fish. All these animals turn the diatoms into faeces and this can be used as fertilizers for plants.
When the diatoms improved the quality of the water, revitalized it flows back into the outside stream. The fish that grown in these tanks are carefully selected as they are the missing link to rebalance the outside ecosystem. When they are ready, they will also be introduced in the gully outside and help to rebalance the ecosystem.
This technology has evolved from the Eco Machine of John Todd, TWM Ambassador.
Visit the Eco Oasis? Register here.
Partners: Rijkswaterstaat, Provincie Noord-Brabant, Royal Smals, DEME Green, Stadsboerderij Eyghentijds, Gemeente 's-Hertogenbosch en Waterschap De Dommel.